Freitag, 19. November 2010
Friedemann Bach's birthday
Two month ago, on a sunny September day, we had another one of our nice long walks through Berlin, with an old Berlin map in my hands ("Berlin in der Tasche" from 1925).
I was surprised to discover a memorial for Friedemann Bach, in a small park, which was a former cementary. As a native Berliner, I hadn't knew before that he was buried here and that there is now this stele, two meters high.
.
I took a snapshot:
.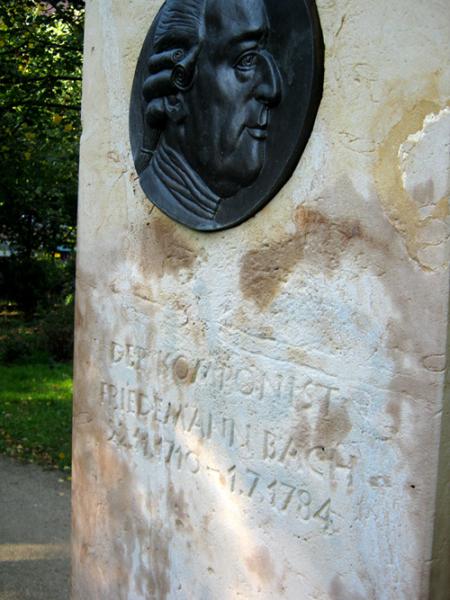 .
Next monday (22 November) we celebrate Friedemann Bach's 300th birthday.
.
Klaus Schulze's "Friedemann Bach" dedication is on his classic album "X". I suppose that every KS aficionado owns it already and for many years, because the regular double CD set is sold-out at the moment.