Freitag, 13. April 2018
Unser alter Freund...
.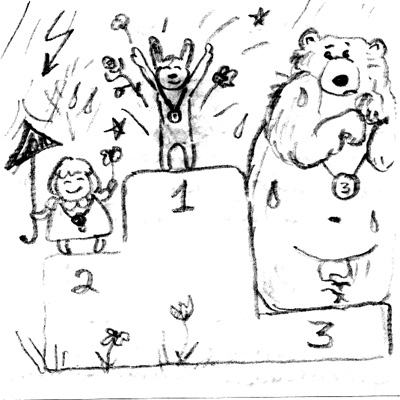 .

Heut Nacht gab's heftiges Gewitter.
Doch irgendwie...
– fragt nicht wobei –
...der Bär wurd' stolzer Dritter.
.
Thunderstorn throughout the night.
But somehow the bear has reached...
– don't ask where? why? a speedy race? –
...a proud third place.
kdm, 10:54h