Mittwoch, 10. April 2013
La Vie Electronique, volume 13
.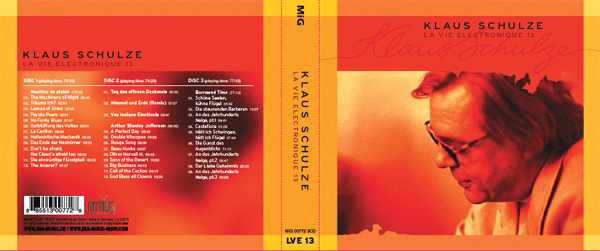 .
The release of LVE 13 is scheduled for the 26th of April. The track listing is to find here, where it belongs.
... link
Elektro Beats: heute
Kleine Erinnerung: die aktuelle Interviewsendung mit Klaus läuft heute Abend ab 23:05 Uhr in den "Elektro Beats". Es sind vier sehr lange Teile, die sich über die erste und zweite Stunde verteilen.
Wiederholung der Sendung ist am Freitag, dem 12. April, früh ab 01.05 Uhr. Außerdem ist die komplette Sendung immer eine Woche lang auf der Elektro Beats-Site anhörbar.
... link (10 Kommentare) ... comment