Sonntag, 29. Juli 2018
Off to the Arctic!
.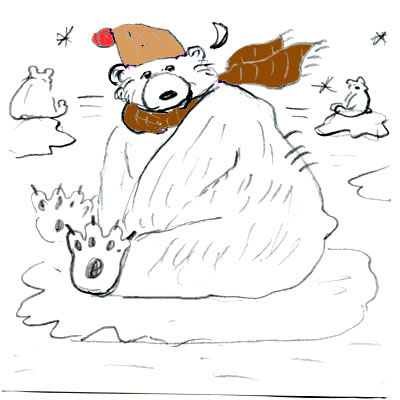 .

Auf jeden Fall der Hitze weichen!
Der Bär verreist
Zum kühlen Ort wo seinesgleichen
Eisbär heißt.
.
But when the thermometer goes 'way up
and the weather is sizzling hot...
Even Cole Porter gives up,
'cause it's too darn hot.
kdm, 09:23h
... comment
alter weiser mann, 29. Juli 2018, 10:03
Dazu der Musiktipp:
Album "Ella in Berlin" (1960) mit Cole Porters "Too Darn Hot".
... link