Samstag, 5. Mai 2018
.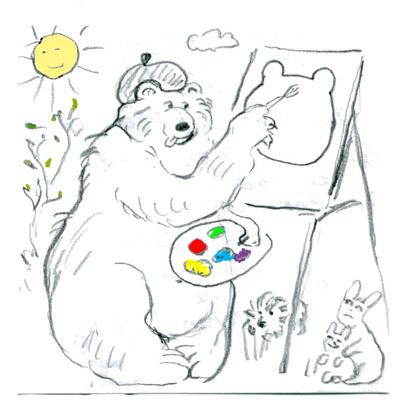 .

Die ander'n Tiere sind ja hübsch und nett -
Der Bär doch liebt das Selbstportrait.
.
All others may be cute and smart -
The bear is fond of his portrait format.
kdm, 19:14h
... comment
fritz_, 5. Mai 2018, 22:39
Die Reime sind knorke. Ich genieße, dass der englische Reim exakt denselben Duft hat, wie der in der Muttersprache von nett auf Portrett.
... link
kdm, 6. Mai 2018, 11:09
Dem Reimen ist alles Reim.
... link