Samstag, 29. November 2014
The titles
To answer possible questions about the contents of the new album STARS ARE BURNING, here is a pic taken from page 184 of the detailed discography KS - THE WORKS:
.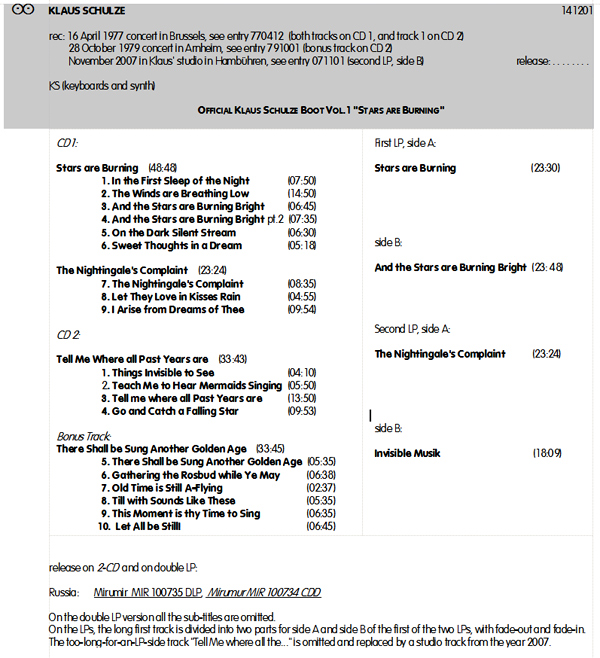 .
The album is of course available worldwide from your trusted dealer. Hopefully soon (see entry below, of 18 November). And, yes, I have plans for additional releases of this kind. Hang on.
kdm, 11:28h
... comment
kdm, 11. Dezember 2014, 18:13
The first fan has got his copy and wrote me:
"Just received the CD 'The Stars are Burning'. Please release more concerts of the great Klaus period 1974-1980..."
... link
kdm, 12. Dezember 2014, 12:20
A second comment, this time in a kind letter from Davide G. in Italy:
"In these days I acquired the 'new' double CD by KS, "Stars Are Burning". ... The quality of the sound is not very high. Being a bootleg, recorded by someone in the audience, and a very old live concert, this is normal. But, in contrast, seems to me the quality of the music played that evening by Klaus, is very high. Superb."
... link