Sonntag, 6. Mai 2018
da capo
.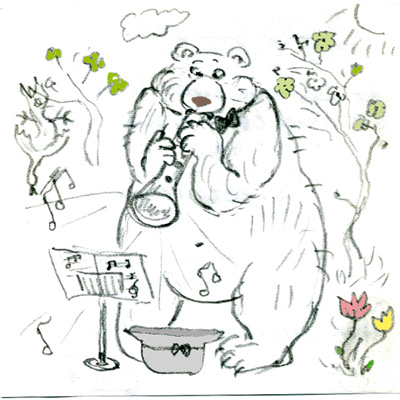 .

Jede Wette:
bläst der Bär die Klarinette,
sind Has' und Igel plötzlich weg.
(...denn genau für diesen Zweck
haben sie 'n Geheimversteck)
.
Symbolic logic is in his blood.
That's why he plays
the woodwind in the wood.
kdm, 12:11h
... link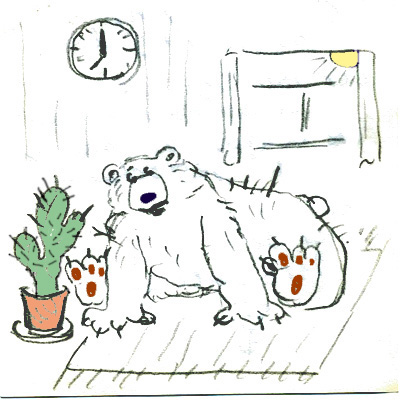 .

Der Bär liegt hier schon ein, zwei Wochen -
der Kaktus hat ihn keck gestochen!
.
A cactus is a dangerous stinger
not only for Julia's finger.
kdm, 11:42h
... link